Essential IT Security Resources
- Security, Quality Assurance
Last revision: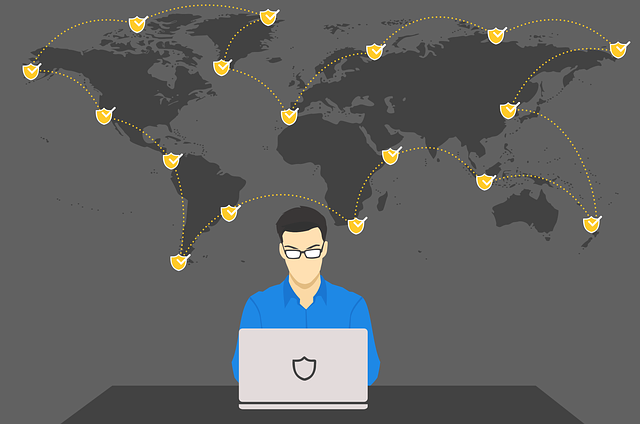 Recently, two of my coworkers coincidentally asked me how I kept track of security news and vulnerabilities. As it took me a long time to build a list of useful resources myself, I figured it would be useful to share it with everyone, so here goes!
Databases
A database of known attack patterns against networks.
A database of known attack patterns against applications.
A database of publicly disclosed cybersecurity vulnerabilities and exposures in released software and hardware, and whether a fix or workaround exists if applicable.
A database of software weaknesses types and how to prevent them.
A database of code snippets and research papers of successful attacks.
A database of publicly leaked credentials. Can be used to search incidents by email addresses of victims, or to search the number of times a specific password has been leaked.
A service is also available for email address and domain name owners to notify them of newly-discovered breaches in which they appear in.
Email Forgery Prevention
A series of blog articles that explains how to configure Domain Name System (DNS) records to prevent and manage forged emails claiming to be from a specific domain name.
A method that ensures forwarded emails don't get flagged as forgeries when implemented.
Server Information Lookup
A search engine for publicly-accessible services in the Internet.
A tool that provides geolocation and network intelligence information for a given IP address.
A search engine for Internet of Things (IoT) devices, e.g., security cameras, fridges and boats.
A map of publicly discovered Wi-Fi wireless networks.
Your home wireless network is probably already on it.
News
A mainstream technology news website offering a security news feed.
A Certificate Transparency (CT) search engine that can generate news feeds of certificates generated for a specific domain name. Useful to detect rogue certificates issued by trusted certificate autorities (CA).
A news feed of cybersecurity alerts issued by the United States of America's Department of Homeland Security.
A weekly summary of new software vulnerabilities. Useful for system administrators and for developers responsible of maintaining libraries in their projects.
A publication of advisory and mitigation notes of software vulnerabilities.
Tools
An HTTP proxy server that can sniff and manipulate requests and responses going through it. Can also decrypt HTTPS traffic if its certificate is set up to be trusted on the client.
A distribution of various security tools for Windows virtual machines.
A Linux distribution specifically designed for penetration testing, with various built-in tools for such a task.
A phishing attack test service. Useful to assess the current risk within your organization, sensibilize its people and identify repeat offenders.
No, this service cannot be used to generate real phishing attacks. Nice try.
Other
A wiki of vulnerabilities and attacks on the web. Mostly known for its regular Top 10 publication of most critical web application security risks.
A list of useful code snippets to test potential SQL injection vulnerabilities.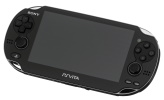 Fixing Playstation Vita Error Code NP-9968-2, and Why It Shouldn't Exist
- Video Games, Security, Anecdotes
For about 2 years, I was not able to install any new software on my PlayStation Vita, for seemingly no reason. I could make new purchases from the PlayStation Store, but the download would always fail, and only on my Vita. No issues whatsoever with my PlayStation 3 nor my PlayStation 4, but for some…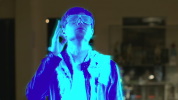 The Hack 'n' Slash Puzzle Collection
- Video Games, Security
This is a collection of all the secret hacking puzzles released between 2012 and 2015 related to the video game Hack 'n' Slash and its prototype. As far as I'm aware, all puzzles were designed by the game's project lead Brandon Dillon. All the material is archived here for preservation purposes…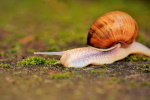 The Slow Certificate Authority
- Anecdotes, Security
Last year, I wrote about multiple issues I encountered upon switching web hosts. One of these issues was delay violations from Sectigo (formerly Comodo CA) for revoking old certificates compromising the HTTPS connection to my website. This spawned a saga with Mozilla, the organization behind Firefox…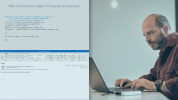 Pluralsight Course - Configuring and Managing SPF, DKIM, and DMARC
- Security
Configuring and Managing SPF, DKIM, and DMARC is a beginner-friendly course about email security produced by yours truly. It is designed for security professionals and web domain administrators. Email deliverability is a constant challenge for organizations, but this challenge is widely amplified if…

The Test Case that Bricked a Wii Test Kit
- Anecdotes, Quality Assurance, Video Games
Back when I was working at Eidos Montréal, part of my responsibilities included ensuring that the games we were producing for the Wii followed Nintendo's Wii Programming Guidelines. This is the story of how I bricked a Wii RVT-R Reader test kit by doing my job…